---Welcome-----
Look no further for helpful information on how to manage the range of legal and financial issues that affect you and your elders. Keep abreast of changes in tax regulations as well as techniques to effectively confront estate planning.
---Prism Complete Planner and Organizer-----
Keeping track of important information can be difficult. In the event of an emergency, you will want to have all of it handy. This workbook enables you to collect vital information and use it to save time when visiting with your loved one's doctor or other advisor. You do NOT store information on a computer -- you keep it with you at all times so it remains secure and private.
Watch the instructional video now...
---Knowledge-----
Credit and Debt Library
Twenty four practical articles to help understand the role of credit and debt, and offer ways to reduce debt and improve credit scores NEW
Personal Finance Library
Twenty detailed articles covering the basics of personal finance, home economics and budgeting NEW
ElderLaw
ElderLaw Basics
Personal Affairs Checklist
Consumer Protection: Signing Contracts
Elder Abuse: Definitions and Resources for Caregivers
Financial Management
Financial Caregiving
Reverse Mortgages for Seniors
Talking With Aging Parents About Finances NEW
Tips on... Saving Money on Prescription Drugs NEW
New Programs for Reducing Drug Costs
Stretch Your Eldercare Dollars NEW
Tips on... Choosing a Financial Planner
Qualifying for Supplemental Security Income
Too Good to Be True? Preventing Health Fraud and Scams
Estate Planning
Estate Planning: The Basics NEW
Talking About End-of-Life Issues NEW
The Do's and Don'ts of Communicating With Aging Parents
Life Insurance Trusts
Casey's Top Picks on the WWW
The Insider's Guide to Retirement and Insurance Planning -- Comprehensive articles and free tools
Reverse Mortgage Alert -- Comprehensive guides and a free calculator
----- Products & Services -----------------------


ElderCare Bookstore -- Hundreds of caregiving books, interviews, reviews, transcripts, and excerpts. Browse Now...
Caregiver Education Series -- Booklets and workbooks to help you manage medical appointments and master the knowledge required for caregiving. Browse Now...
---Community----
Chat Guide -- A full schedule of real-time chat with other caregivers, professionals and guest moderators.
The ElderCare Forum UPDATED! -- Post questions, give answers, or share your experiences and tips and receive e-mail responses with our state-of-the-art message board.
The Caregiver Support Network Provides a comprehensive directory of eldercare support groups on the Internet and a team of caregivers who can help you get through the tough times.
Caregiver HomePages -- Visit websites maintained by other caregivers, read their online journals and learn tips.
---Solution Sets-----
Long-Term Care Insurance Analyzer -- Understand the ins and outs of buying long-term care insurance, including a free e-book and quote from a licensed professional. UPDATES WITH FREE QUOTE AND E-BOOK
Neighborhood Network -- Find government services, aging resources and local assistance programs in the USA.
Teen Resource Center Provides articles, resources and interactive features for teens who are living with a loved one with Alzheimer's Disease or other condition.
Medical Research Assistant -- Find authoritative resources and information for medical conditions and treatments.
Nursing Home Quality Advisor -- Find certified nursing homes and improve quality of life while there.
Medicare Health Plan Analyzer -- Collect and compare information on different health plan options.
© 1998-2012 Prism Innovations, Inc. All Rights Reserved
Subscribe to the Caregiver's Beacon E-Mail Newsletter
--- Select a Channel ---
Home Care & Independent Living
--- Independent Life Insurance Agent on Long Island, NY ---

Richard O'Boyle is an independent life insurance and annuity agent on Long Island, NY. Click here to learn more and request a consultation...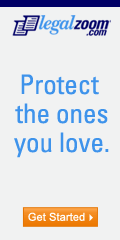 --- Long-Term Care Insurance ---
(Advertisement)
Many people don't realize the Medicare provides only limited coverage. Long Term Care Insurance helps you to protect your assets and ensure that you will be cared for after retirement. Visit our Long Term Care site and we'll tell you all about it.

(Advertisement)

-- Caregiver Education --

Our series of educational booklets, workbooks and multimedia tools is now available. They are designed to help you provide better care, understand the changes associated with aging, and facilitate the hands-on caregiving responsibilities you face.
Enter Here...
-- Eldercare Bookstore --
Choose from hundreds of titles though our affiliate partner Amazon.com. We provide dozens of book reviews, excerpts, interviews, and chat transcripts to help you select the caregiving books that offer you the most assistance.
Enter Here...
---Free Newsletter---

Enter Your E-mail Address to Subscribe to Our Free Newsletter and Updates.
Read Our Privacy Policy
Sample Newsletters
Subscribe to the Caregiver's Beacon E-Mail Newsletter